A Morning Visit To Bao La Market
To get deep insight into local life, the quickest way is to visit a local market.
I went with Tuan - Avana's chef to Bao La market on a Friday morning. Just 10 minutes drive from the retreat, Bao La Market is a busy place where locals come to purchase food, household items, or socialize. The market opens only one day a week, every Friday morning. It seems that everybody here knows each other. People at the market waved to Tuan or had some small conversations with him. I recognized that many people asked Tuan if he worked at "the waterfall". They didn't mention Avana Retreat as its official name. They just called it "the waterfall". "Are you from the waterfall?", "My niece is working at the waterfall, so is her husband." Sound very warm and friendly to me.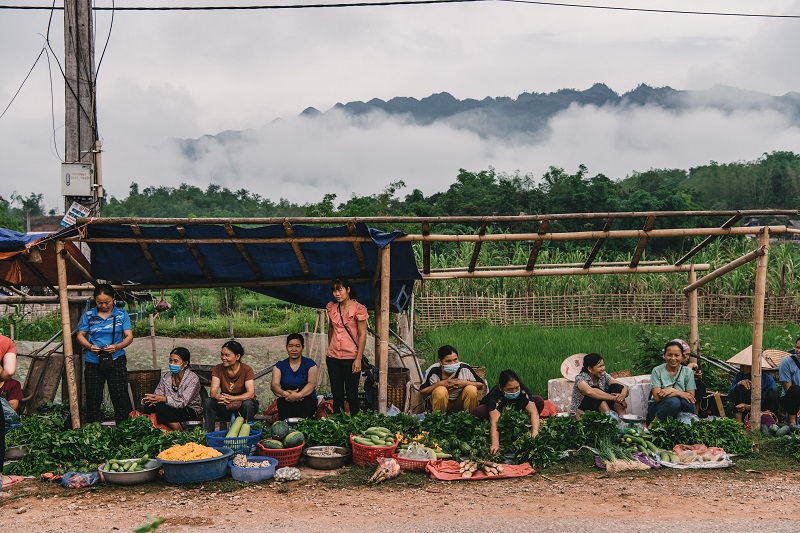 Opens only on Friday morning, Bao La market sells everything that you often see in a local market in the countryside of Vietnam.
Just like many other local open-air markets in Vietnam, the sellers sit on both sides of the road and display their products on the ground. They sell mostly local specialties and seasonal products: vegetables in the garden, fish caught in the river, poultry such as chickens and ducks, homemade Vietnamese donuts, and some products from the forest.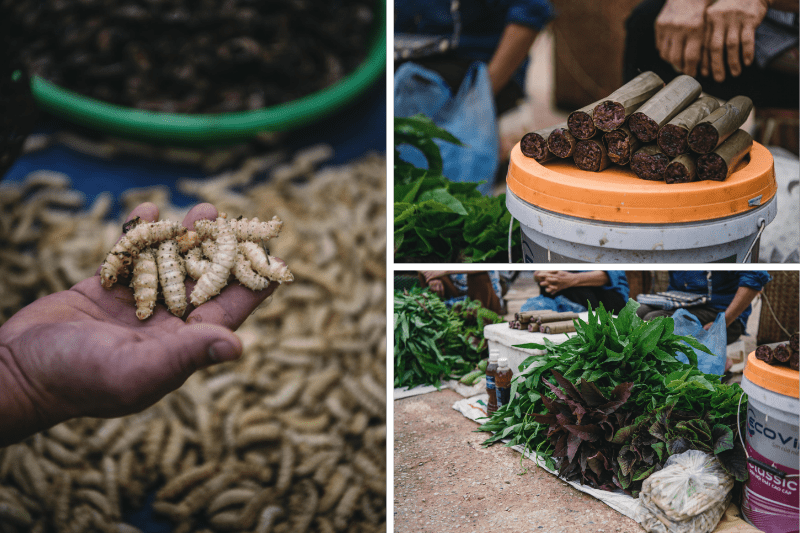 You can see the silkworms on the left, a special food of people here. On the right, black bean sicky rice tubes on the above photo, and Vietnamese spinach on the under.
I found many interesting things here that I might have never seen in my life. There were stink bugs that the seller promised were delicious and had no smell if I followed his recipe. I saw tiny browny ant's eggs as well. I was wondering how many millions of ant's eggs there were in a piece of banana leaf used to hold the eggs. I asked a hundred questions about the life in their hometown and their goods, but all of them were very friendly and patiently answered all of my questions. No one felt that I was bothering them at all.
Vietnamese donuts coated in sugar. I bought a dozen with VND 20,000 only.
We bought baby ducks and took them to Avana Retreat. There is a duck pond in front of the restaurant. These baby ducks will live there with other 7 ducks that already call Avana home.
Tuan bought a bunch of brilliant yellow flowers. They were pumpkin flowers. Tuan wouldn't display them but would stir them with a lot of garlic for our lunch. Pumpkin's flowers can also be coated in flour then deeply fried that is good as well. Tuan also bought a kind of fruit that looked exactly like a miniature kabocha. I don't know its name but I know it has a wonderful taste when cook with pork ribs.
A miniature kabocha. People often stir it or cook with pork ribs.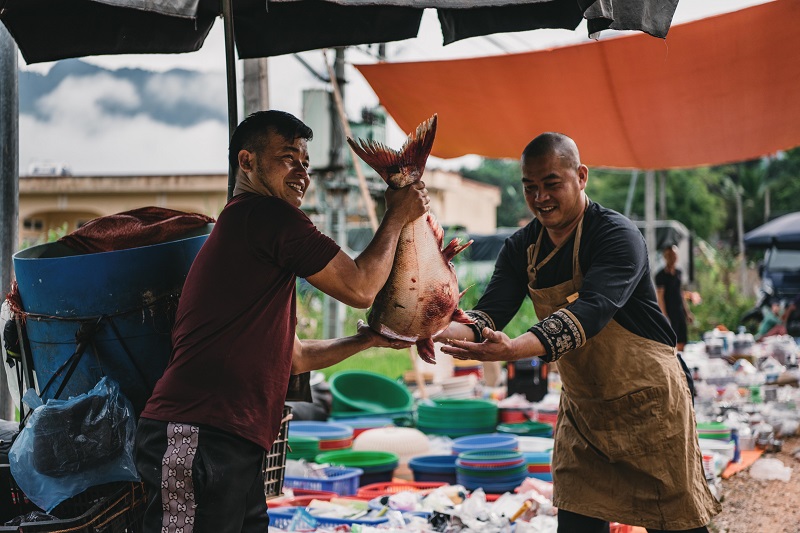 This fish was caught in the river. Just like other sellers in the market, this man was very friendly. I saw many smiles while walking in the market.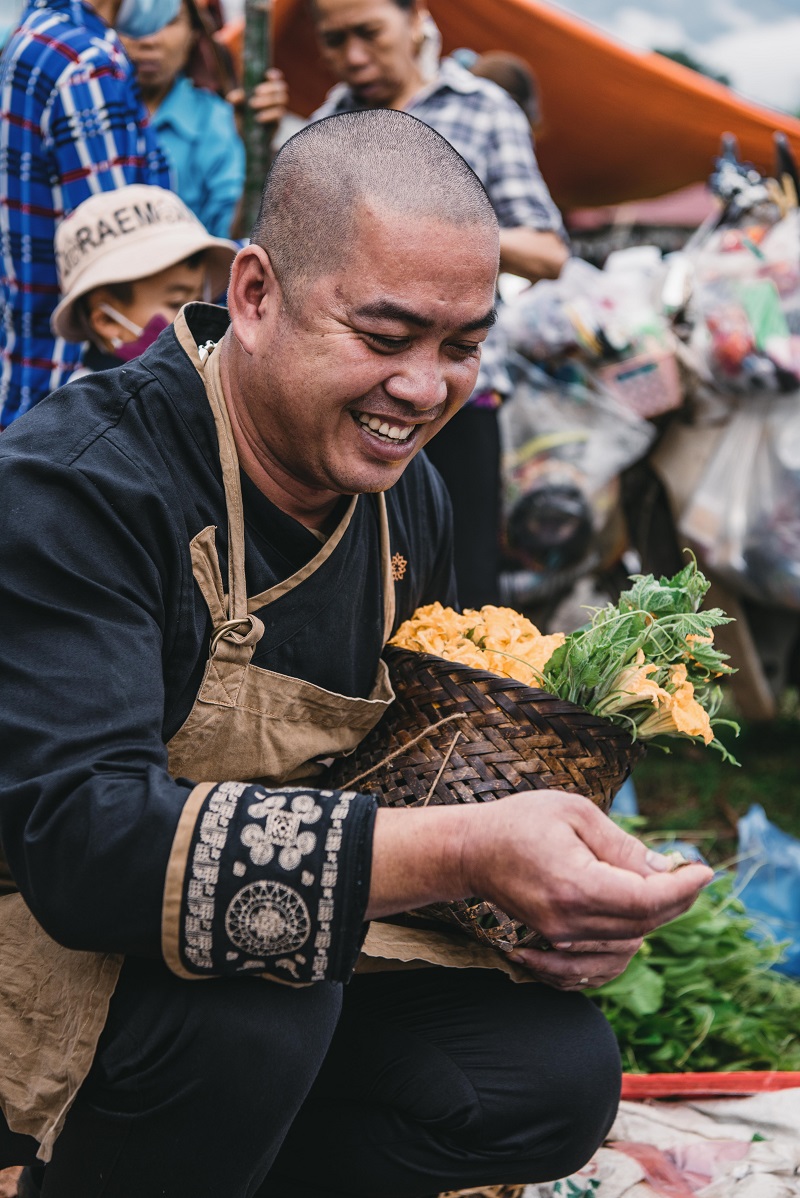 Tuan is holding a basket of pumpkin flowers. People recognized him, waved, and stopped him for chats.

If you want to get deep insight into the local life and observe its vivid color most quickly, the market is always the place. I collected quite a lot of information and interesting chats after 2-hour walking there. The busy atmosphere, the way people communicate and greet each other, the freshness and diversity of products, all of these elements make this market one of the best experiences I've ever had.